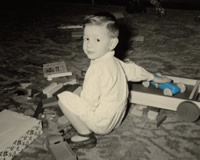 HISTORY
25 December 1958
An amazed little boy takes possession of his first car : a mythic monster, a French racing blue Talbot-Lago Grand Prix.
So began an endless passion for thoroughbred mechanics.

June 1987
Years have gone. Benoit de Clercq, then rich in strong experience, founds his own company : DE CLERCQ Co., a research, development and design studio, with prototypes workshop facilities, in automotive, aeronautics and interior architecture fields.

May 1992
The company launches a new car : the DE CLERCQ P47A type.
It's a roadster, a company's know-how ambassador, matching the technical challenge of a nowdays car, with a neo-classical timeless coachwork design, sculpted in the most noble materials.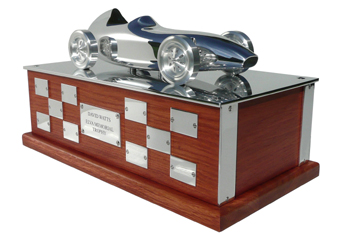 To follow P47A success, the car being greeted by French and foreign medias with cheers, the company develops his own manufacture facilities and his ability to product its customer's projects beside its own creations.

October 1998
The company enlarges its skill and its mastery of most precious materials, to sculpture and goldsmith's craft, creating under Benoit de Clercq signature, or producing on their creators behalf, some outstanding pieces, of which many prestigious trophies and sculptures of all sizes.

2022
In 35 years, since its birth, DE CLERCQ Co. has driven to life many projects, from the simplest to the most complexes, matching automotive and aeronautical worlds and their sophisticated technologies, to sculpture and interior architecture fields and their artistic requirements.
More than ever, it is The company able to let your dreams and projects become reality, from the modestest to the most audacious, from the smallest furniture accessory to the hugest sculpture, or to the car prototype.